"Merullo has the ability to make not only the personal universal,
but the everyday sacred."- Baltimore Sun
"Merullo has a graceful way with dialogue, allowing his characters' wit - sometimes caustic, sometimes sweet - to unfold naturally. There is even some slapstick, Merullo, in fact, makes dazzlingly few missteps here. For all its sadness, his narrative is never maudlin; for all its familiarity, it's never trite. No tears are jerked in the delivery of this solidly satisfying little romance, whose author is something of a Houdini in the art of escaping banality
."
- Washington Post
"What makes In Revere, In Those Days stand out from most other contemporary novels is its graceful prose, its deep and decent characters, and its quiet insistence upon the fundamental dignity of humanity."
- Seattle Times
"Emotionally complex, politically intelligent, beautifully written: Among the best from a novelist in the classic American tradition."
- Kirkus
"Merullo, writes with grace and insight... is neither maudlin nor sentimental but clear-eyed, realistic and evocative. His characters stumble upon moments of redemption and terror, as if quiet epiphanies suddenly appear on the roller-coaster of hope and doom on which they find themselves. Layers and levels of emotion surface and dissolve in a prose that's so fine-tuned it feels effortless. .."
- Providence Journal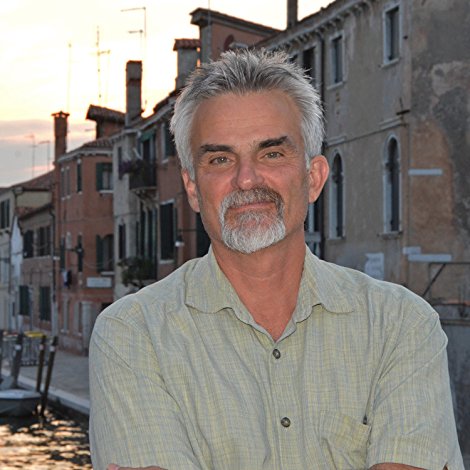 "In a blurb on the jacket of his most recent novel, Anita Shreve says that The Talk-Funny Girl is one of the best novels she has ever read. I never thought I'd have found myself nodding in enthusiastic agreement with a jacket blurb, but Roland Merullo writes with a nearly flawless hand. If you haven't ever read him, you should."
- Commentary
Roland Merullo is an awarding-winning author of 24 books including 17 works of fiction:
Breakfast with Buddha

, a nominee for the International IMPAC Dublin Literary Award, now in its 20th printing;

The Talk-Funny Girl

, a 2012 ALEX Award Winner and named a "Must Read" by the Massachusetts Library Association and the Massachusetts Center for the Book;

Vatican Waltz

named one of the Best Books of 2013 by

Publishers Weekly

;

Lunch with Buddha

selected as one of the Best Books of 2013 by

Kirkus Reviews

;

American Savior

, a 2008 Massachusetts Center for the Book, "Honor Award" winner;

Revere Beach Boulevard

named one of the "Top 100 Essential Books of New England" by the

Boston Globe

;

A Little Love Story

chosen as one of "Ten Wonderful Romance Novels" by

Good Housekeeping

and

Revere Beach Elegy

winner of the Massachusetts Book Award for nonfiction.

A former writer in residence at North Shore Community College and Miami Dade Colleges, and professor of Creative Writing at Bennington, Amherst and Lesley Colleges, Merullo has been a guest speaker at many literary events and venues and a faculty member at MFA programs and several writers' conferences. His essays have appeared in numerous publications including the

New York Times

,

Yankee Magazine

,

Newsweek

, the

Boston Globe

, the

Philadelphia Inquirer

,

Boston Magazine

,

Reader's Digest

,

Good Housekeeping

, and the

Chronicle of Higher Education.

Merullo's books have been translated into Spanish, Portuguese, Korean, German, Chinese, Turkish, Bulgarian, Croatian, Slovenian, and Czech.
Merullo's latest book,

Once Night Falls

, was selected as a November 2019 pick by Amazon

First Reads

' editors who called the novel "Both epic and intimate in its portrayal of World War II Italy." They continued, "Merullo expertly illuminates the war's devastation of the country and its culture. ...So immediate, it plunges the reader into this harrowing time, making the story—and the chapter of history—feel intensely personal. ...The book is unflinching in its portrayal of wartime turmoil. Yet heroism and hopefulness drive these characters.

Once Night Falls

is a page-turning, propulsive read, and the stakes are always incredibly high. But it is the characters—and the powerful lessons they bestow — that make this is a truly unforgettable story."


Moments of Grace and Beauty: Forty Stories of Kindness, Courage, and Generosity in a Troubled World

, a work of nonfiction, was also released in 2019.